Machines
and plants
for the dairy
industry
Pietribiasi Michelangelo S.r.l. is a company in Marano Vicentino, in the north of Italy, that manufactures machines and complete lines for the dairy industry (milk and cheese, butter, yoghurt and fermented products, ice cream and cream), and for the production of fruit juices and soft drinks, ice cream and beer.
The Pietribiasi
range of customized
machines and plants
Pietribiasi Michelangelo S.r.l. offers, among others:
UHT and pasteurization plants

plate and tubular heat exchangers

CIP washing plants

homogenizers, separators and degassers

milk reception and cooling unit

recombination and mixing plants

maturation plants 

butter churns and forming units

storage tanks

complete dairies

THE STORY OF A
GREAT ARTISAN
COMPANY
WHICH HAS
BECOME
A HOLDING
Pietribiasi Michelangelo S.r.l. was founded in the 60's by Michelangelo Pietribiasi, a turner for third parties, who then started to manufacture small equipment for dairies in his garage.
This first successful activity laid the foundation for a company that today is among the most renowned in the international markets for the production of machines and plants for the food industry.

Michelangelo's two sons took the reins of the company, making it grow till the recent creation of the Pietribiasi group.
Pietribiasi Michelangelo S.r.l. provides consultancy and technical assistance and after sales service needed for the correct use and ideal machine management, assisting customers from the conception of the project to the completion of the turnkey plant.
Upon request, the company provides complementary machines for the technical operation of the lines.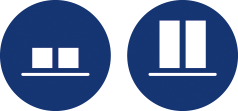 Dedicated to small
and large-scale production
The main feature of this company in the north of Italy is its flexibility in making top-quality equipment for small and large-scale production (from artisans to large industry),with various levels of automation and customization depending on the customers' requirements.
The product plants and the machines are tested in the in-house testing room of the company.
ALL COMPONENTS ARE ITALIAN OR EUROPEAN ORIGIN.​

PIETRIBIASI MICHELANGELO S.r.l.

Via Del Progresso, 12
36035 Marano Vicentino (VI) ITALY
Tel. 0039-0445-621088 r.a.
Fax 0039-0445-621631